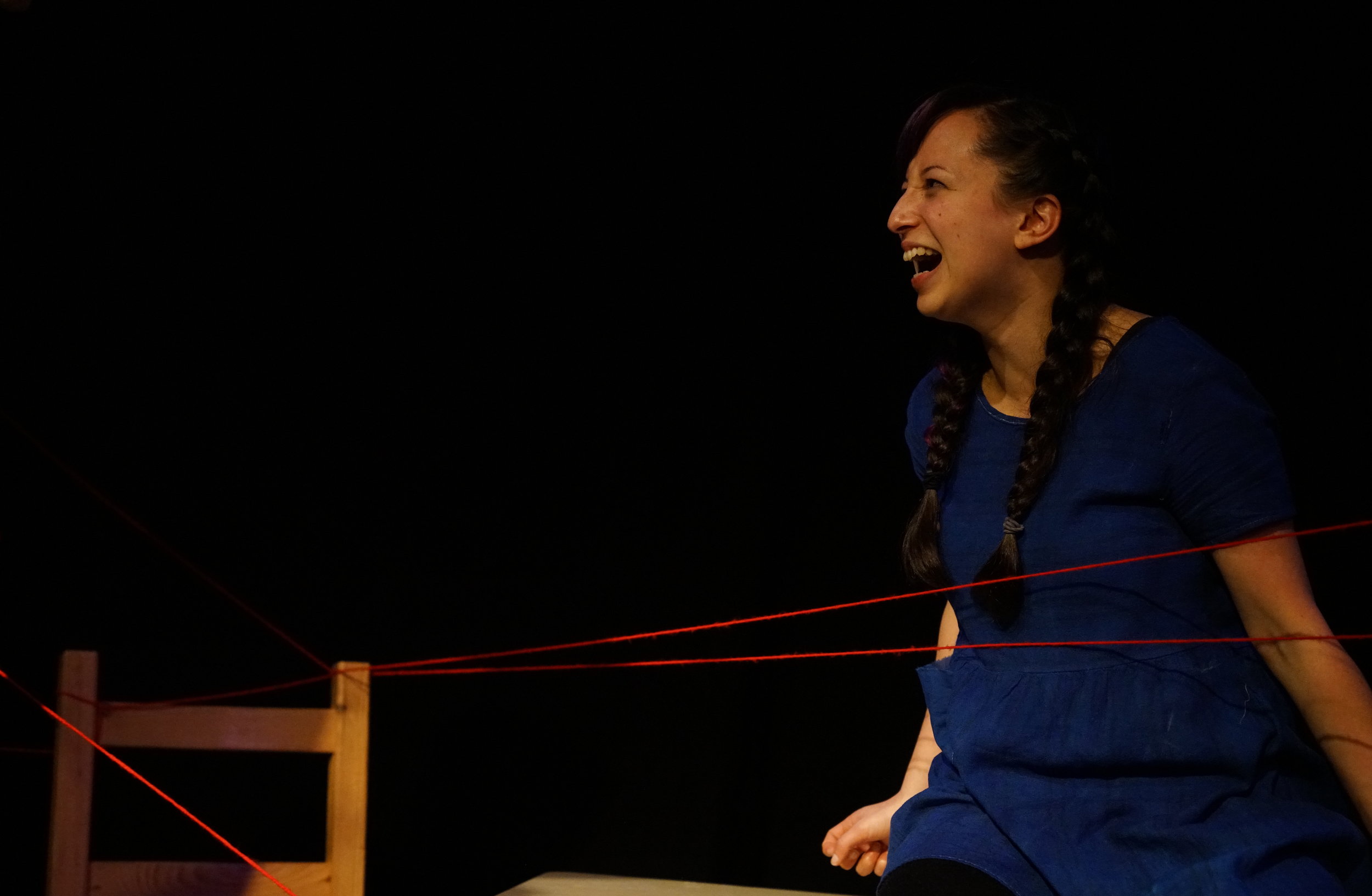 Writer / Lyricist. Zoey and the Wind-Up Boy, with Radix Troupe and Girl Swallows Nightingale.
PianoFight / San Francisco, CA / Feb. 2017
Zoey and the Wind-Up Boy was an evening of theater, film and music that premiered at PianoFight in San Francisco in February 2017. We opened with a new version of my play Zoey in the Snow, in which a young girl named Zoey makes a game out of her parents' unravelling relationship and the secrets they try to keep from her. We then screened the short film Zoey and the Wind-Up Boy, which I co-wrote with director Marica Petrey and which takes us inside Zoey's mind as she searches the landscapes of her imagination for her long-lost twin. Finally, the band Girl Swallows Nightingale took to the stage to perform a song cycle (for which I contributed lyrics) inspired by the film.
Zoey and the Wind-Up Boy went on to become an Official Selection of Ithaca Fantastic and to win awards at the Juggernaut Film Festival, the Carcosa Film Festival and the Roswell Sci Fi / Fantasy Film Festival.
This evening was a product of my continuing collaboration with the Bay Area -based performance collective Radix Troupe and their sister band Girl Swallows Nightingale. The extraordinary Marica Petrey directed the film and wrote and performed music with the band. Both the film and the play starred Petrey, Hannah Michahelles and Eli Wirtschafter. Hannah Westrook was our stage manager.
Photographs of the play copyright and courtesy Anthony "Mogli" Maureal. Photographs of Girl Swallows Nightingale copyright and courtesy Julian Pham.
The film is available to watch in its entirety below, courtesy Marica Petrey and Radix Troupe.